You are here :
Vincent Hendricks
Vincent Hendricks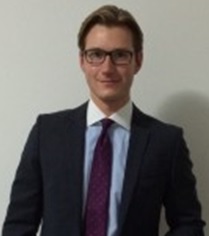 University: Bocconi University
Course: International Economics and Management(BIEM)
Year: 2nd year
School attended in the UK: Bournemouth Collegiate School, Bournemouth
1. Why did you choose to study abroad?
International background, moved to the UK when I was 15 to do my A-levels. After having spent 3-years in England for school, it felt like studying in England at university level would not add more value to me as a person (from an experience, personal development and academic point of view). Bocconi seemed to be the perfect fit. Why? Because it gives you the right balance between cultural experience (quality of life) and top class academic education, which ultimately is what every determined student should look for when choosing a university destination.
2. How would you rate the assistance of the university before you arrived (the application process, finding accommodation, sorting out financial matters)?
All application procedures are explained on the website, sometimes the language (Italian) seemed to be an issue (by the way the application process is completely in English, however some parts (financial) were in Italian), but the admission office responded quickly to any emails sent regarding assistance. It is all online, so accessible from all over the world and works similar to Ucas. Part of the application is coming over to Milan (or Rome) to sit for the 'Bocconi test' an entry test, however it can be nicely combined with visiting the university and Milan as a city.
The university provides plenty of accommodation possibilities, which can be booked very easily (recommended for freshers).
Financial matters are easy to sort (a 'pre fee' is necessary before being even accepted at the university however (does get reimbursed)), and are mostly communicated online. Scholarships (merit based) are assigned based on the outcome of the Bocconi test so no long application for that required. Income scholarships do require a bit more of paperwork filling.
3. How would you rate the assistance of the university when you arrived (orientation etc)?
Welcome week including social events and crash courses (maths & Italian). A lot of 'indirect' (email, offices etc.) assistance is available if needed.
4. Did you feel prepared when you arrived and/or what surprised you?
Moving to a completely new environment is always accompanied with some minor issues (e.g. bank accounts, tax codes, phone contracts etc.) however the university is in partnership with an on-campus bank, and all essential shops are in the area, language is also not an issue.
5. How would you rate the learning environment (teaching style, studying with other international students, non-native English speaking lecturers)?
The international academic standards are really good and continue to improve every year. All lecture notes are also available online (e-learning platform). The mix of nationalities in the classes (which consist of approx. 120 students per class) is well distributed with around 40% Italians (with high English speaking standards) and 60 % internationals from all over the world (important contacts for life). Everyone has different views on professors, but there is always the option to catch up on lectures independently online at home.
6. Would you recommend studying abroad to a 17-18 year old Brit who might never have thought about it before?
I always ask myself 'why stay here if there is a whole world of opportunities out there to explore'. Sure, moving abroad is not an easy choice and will require some determination during the first weeks of arrivals, however it is an investment for your future, it makes you stand out from your friends who stay in the UK and it teaches you essential attributes for life. It is the right step in the right direction for those students who aim to have a successful international future.
7. Is there anything you wish someone had told you at the time you applied?
Make sure you compare all the different courses (in detail, subjects they include, credits etc.) that each university offers, so you can be certain that the course, which you will spend three years of your life doing, is the right one for you.
8. Would you recommend your course, university, city to British students?
Living in one of the most prestigious cities in the world, with the seaside and Alps each two hours away (perfect for weekend trips) and gaining a higher education at one of the top five universities in Europe for the course speaks for itself, you can have a great time here if you are up for the challenge (and willing to adapt).