University Information
Griffith College
Griffith College Dublin was established in 1974 and has become Ireland's largest independent third-level college with over 9,000 full-time and part-time students, including 1,400 international students from 66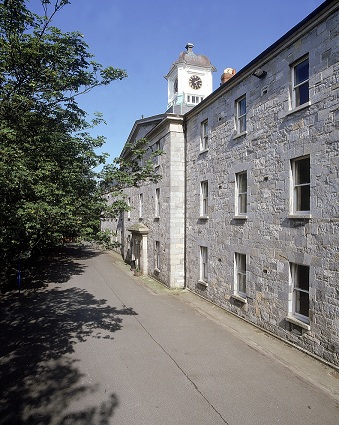 countries. Griffith College enjoys a strong national and a growing international reputation for student success. The College has gained an enviable reputation for providing students with first class lectures and excellent study material.
The College offers both academic and professional programmes, full and part-time, short-term and long-term and from classroom to distance based. All our programmes enjoy external recognition and approval and are taught by highly respected lecturers to give students an inspiring and rewarding education.
If you choose Griffith College Dublin (GCD) our experienced and highly respected lecturers will focus your energies on academic development and all round personal growth. We will help you discover your full potential by exploring the wealth of knowledge at your disposal. When you leave us we want you to be fully prepared for a fruitful and enjoyable life.
Griffith College enjoys a strong national and international reputation built on over 30 years of experience. Courses are provided in Dublin, Cork and Limerick. Our excellent student pass rates are reinforced by the many national prizes students have received. Many former students have risen to senior positions in prestigious national and international companies. These chief executives, senior partners and prominent media figures are the people who have helped to shape our world. Their success is a testament to the value of this college and its place in the wider community. We believe that we can help you achieve these same levels of success.
Good Reasons to study at Griffith's College:
Location:
The College campus is located on Dublin's South Circular Road, approximately one kilometer from St. Stephen's Green in the heart of Dublin City. Public bus services to the College include the 16, 16A, 19, 19A, 122, 49, 49A, 54A. The Luas also operates a service to Harcourt Street which is within a ten minute walk of GCD. Many of the buildings on the seven acre campus are of considerable historical significance. These buildings have been carefully renovated to meet college and student requirements.
Teaching and Learning Environment:
Our mission is to create a fresh, challenging learning environment that teaches the best skills and techniques and that empowers students to embark on a lifetime of learning and development.
Flexible Study Modes:
At Griffith College you can choose to study full-time, part-time, distance learning or online.
High Academic Profile:
Our lecturing staff has a high academic profile with PhD holders distinguished in their field.
Student Intranet:
Griffith College facilitates web-based learning on the student intranet; Moodle so you can access lecture notes, past exam samples, discuss with classmates and contact your lecturers.
Programmatic Reviews:
Griffith College courses undergo rigorous programmatic reviews to ensure programmatic and relevant business tuition.
Smaller Class Sizes:
Good Student / Lecturer ratio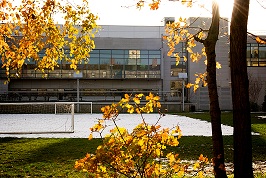 Facilities:
Car Parking
Library and Information Services
On-Campus Accommodation
On-Campus Restaurant and Bar
On-Campus Accommodation
Student Union Facilities
Fitness Room
Shop
Leinster School of Music and Drama
Clubs and Societies
Entertainment and Events
Computing and Printing Facilities
Health / Medical Service
Our Validating Partners:
Hetac
Griffith College works in partnership with a number of validating bodies in Ireland and the UK. This ensures that all programmes are recognised nationally and internationally. The Higher Education and Training Awards Council (HETAC) was established by the Irish
Government on 11 June 2001, under the Qualifications (Education and Training) Act
1999, as the awarding body for third-level education and training institutions outside the university sector. It is the successor in this role to the National Council for Educational Awards (NCEA) which played its part in the economic development of the country for more than a quarter of a century. The international status and value of HETAC qualifications is assured as the demand for graduates continues to grow at home and abroad. www.hetac.ie
Nottingham Trent University
A range of our programmes are validated by Nottingham Trent University in the UK and delivered on campus in Griffith College. This collaborative arrangement ensures that students benefit from the combined experience of both institutions. On completion of these programmes you will be conferred with an internationally recognised academic award of the Nottingham Trent University. Nottingham Trent is one of the largest universities in the UK and currently has in excess of 26,000 students. Of the 11 most recent subject reviews, Nottingham Law School has been awarded ten 'excellent' ratings by the advanced management and legal training body for lawyers. Nottingham Business School is noted for its excellence in teaching among UK business schools, having recently achieved a placing in the top ten of the Guardian League Table for Business Management Studies. www.ntu.ac.uk
City & Guilds
City & Guilds is the leading awarding body in the UK, offering vocational qualifications that are recognised internationally by companies as the benchmark for workplace skills.www.city-and-guilds.com
The Institute of Commercial Management
The Institute of Commercial Management is a globally recognised and respected foundation based in the UK. ICM is involved in the design and development of professional educational courses. Over the course of the past twenty years the Institute has steadily expanded into more than 120 countries, working in partnership with education providers, commerce, industry, government, national training agencies, international development agencies and its own professional membership. www.instcm.net
Cisco
CISCO Learning Solutions Partner is a world leader in networking products, services and industry solutions, helping companies realise greater returns on technology investments. www.cisco.com
Tuition Fees:
Annual tuition fees varying between €4000 and €5950 depending on the course (2012/2013). Please click on here for further information. (Tuition fees apply for student living in Ireland)
There are scholarships available for certain courses for Autumn 2013 entry. For more information please click here.
Entry Requirements:
For detailed information, please visit:
Check out the testimonial of a British student, Gabrielle Steele, currently studying at Griffith College, Dublin.
Courses at Griffith College