University Information
APM College of Business and Communication
Introduction:
APM College of Business and Communication provides you with not only an education, but also the perfect platform to launch your career in the dynamic worlds of Events, Marketing, Public Relations, Business, Journalism and Advertising.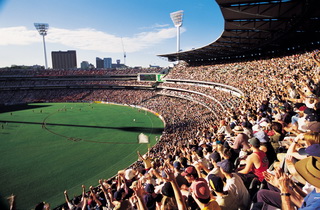 APM stands for Australian Progressive Marketing and was pioneered by industry professionals in 1987. Their vision was to transform school leavers into work-ready professionals by offering them the forward-focused skills needed to advance or change their marketing careers. In order to achieve these goals APM developed industry-specific courses that differentiated dramatically from everything else out there.
20 years on and APM continues to focus on industry involvement to deliver business courses that offer a distinct competitive edge. For that reason APM remains at the forefront of business education and prepares emerging business leaders for success in the increasingly challenging business environment.
Every student has the opportunity to benefit from the APM Industry Placement Program. The internship reinforces our strong ties to industry and remains a keystone to the success of APM graduates.
Today's employers demand people with advanced business skills that meet the changing needs of the business world. That is why APM courses have evolved since the college was launched and now delivers a combination of Vocational and Higher Educational qualifications.
Facilities:
APM College offers a wide range of facilities e.g.
· Resource centre (library)
· Computer and drawing rooms
· Project Studio (our student design studio)
· Student support services
· Career and alumni services
· Wireless access
· Student lounge area
· Food court on ground level of building
Tuition Fees:
Annual tuition fees are $24,750
Scholarships:
http://www.apm.edu.au/why-choose-apm/scholarships
Entry Requirements:
Satisfactorily completed Senior High School Certificate year 12 or equivalent
18 years of age
Overall IELTS score of 6.0 (Academic Module) with a minimum band score of IELTS 5.5 in any band; or equivalent
Eligible for a student visa.
Link to university website:
Courses at APM College of Business and Communication