University Information
William Blue College of Hospitality Management
Introduction: William Blue College helps prepare you for the life you want after graduation. Our college and state-of-the-art campus provide the facilities, faculty and staff, together with career options, for your future success. Learn from leading professionals who specialise in identifying career opportunities and preparing students for a brighter future.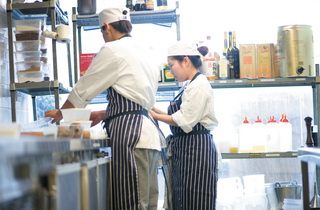 At William Blue College we are passionate about the education and career outcomes we provide our students. All of our courses are designed and taught by industry professionals to ensure our courses are developed around the needs of local employers. The result is you become more competitive for jobs in your area while employers gain the best talent.
Our unique mix of students from diverse ethnicities and backgrounds only enhances the learning experience of our students.
Facilities:
William Blue College offers a wide range of facilities including: Student lounge, restaurant, café and computer facilities
Tuition Fees:
Annual tuition fees are $24,750
Scholarships:
n/a
Entry Requirements:
Satisfactorily completed Senior High School Certificate year 12 or equivalent
18 years of age
Overall IELTS score of 6.0 (Academic Module) with a minimum band score of IELTS 5.5 in any band; or equivalent
Eligible for a student visa
Link to university website:
Courses at William Blue College of Hospitality Management